Hunt Environmental Specialists
Statement of Qualifications
We pride ourselves in delivering creative solutions to modern day environmental challenges. We partner with you in each specific instance and prioritize your needs.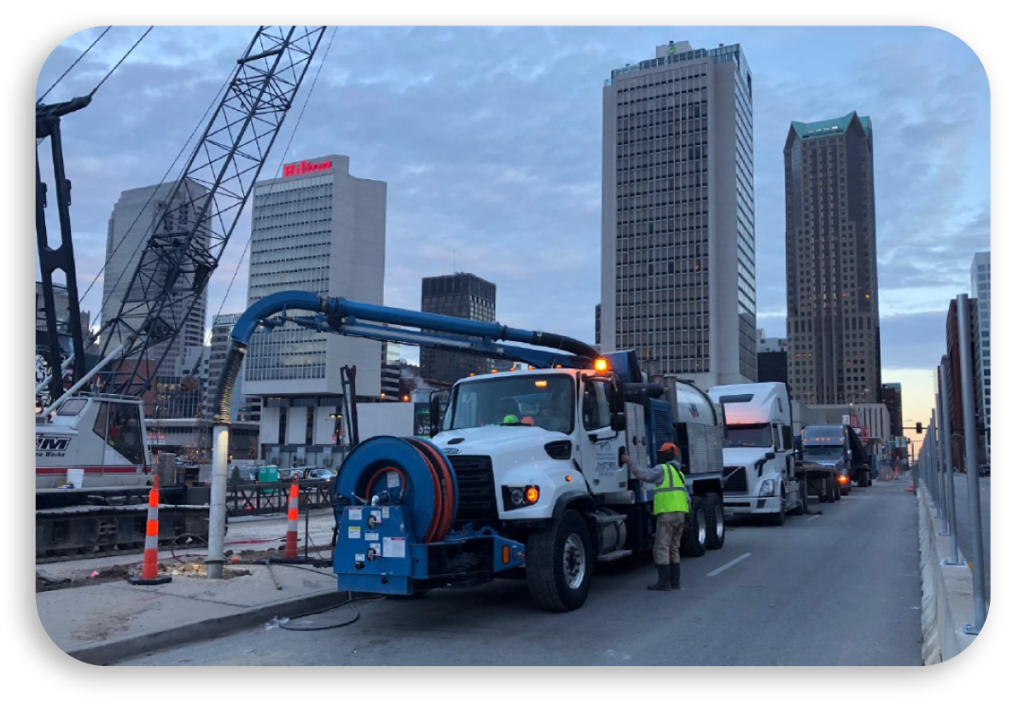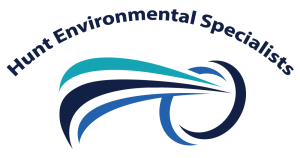 Our Commitment to a Safe and Healthy
Work Environment
Hunt Environmental Specialists is committed to providing all employees with a safe and healthy working environment. To achieve this goal, we require the cooperation of all affected employees.
No employee should be injured due to lack of training in the proper use of equipment, procedures, chemical or other hazards associated with the job. Projects must be completed in the safest manner possible with the safety of employees, the public and property being the highest priority. Shortcuts and procedures that compromise safety will not be tolerated. Safety will not be considered "something to work on" when there is time.
All supervisory personnel are to conduct their projects, at all times, in strict compliance with federal, local and the safety regulations of Hunt Environmental Specialists. Supervisors have full support from management in enforcing the safety program. For any Hunt employee, failure to comply with the safety program will be grounds for termination.
This policy and procedures ensure that we minimize risk to on-site workers, visitors, contractors and the public. The Site Safety Officer (SSO) will conduct regular safety inspections and revise specific requirements as necessary. Copies of complete Hunt Environmental Specialists Site Specific Health and Safety Plans are available upon request and will be tailored to specific job requirements.
40-Hour HAZWOPER
OSHA 30 Hour
Confined Space
Respirator Physical
QED Pumps and Controls
EPG Pumps and Controls
Blackhawk Pumps and Controls
HDPE Pipe Fusion
Lead Renovations
Asbestos Abatement
Hub Zone
Women's Business Enterprise
PPE
John Zink Landfill Gas Flares
First Aid Responder
CPR/AED
Hunt has a fleet of liquid, liquid ring and dry vacuum trucks along with air movers that provide a vast array of material handling
capabilities for liquids, solids and sludges over long distances regardless of temperature.
The Hunt fleet provides traditional pumping services for the transfer of product and wastes and arrange for the transportation and disposal of waste to proper disposal facilities.
Hunt service equipment and personnel are available on a "time and material" basis or a "lump sum" not to exceed project basis.

Hunt strives to meet each client's needs in the safest manner for the most competitive price.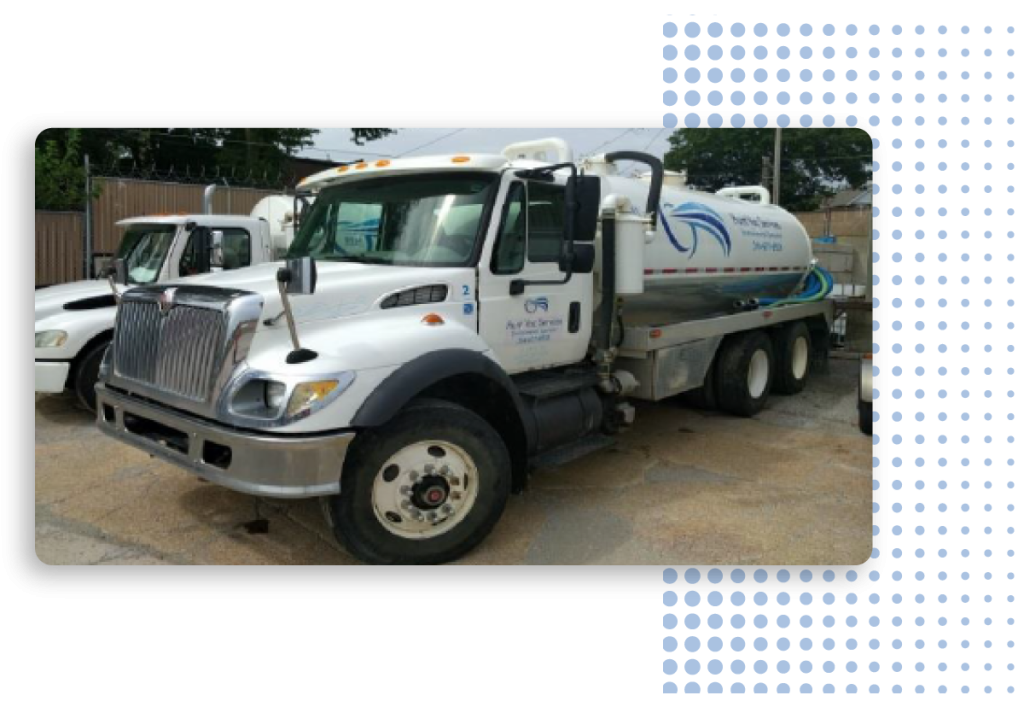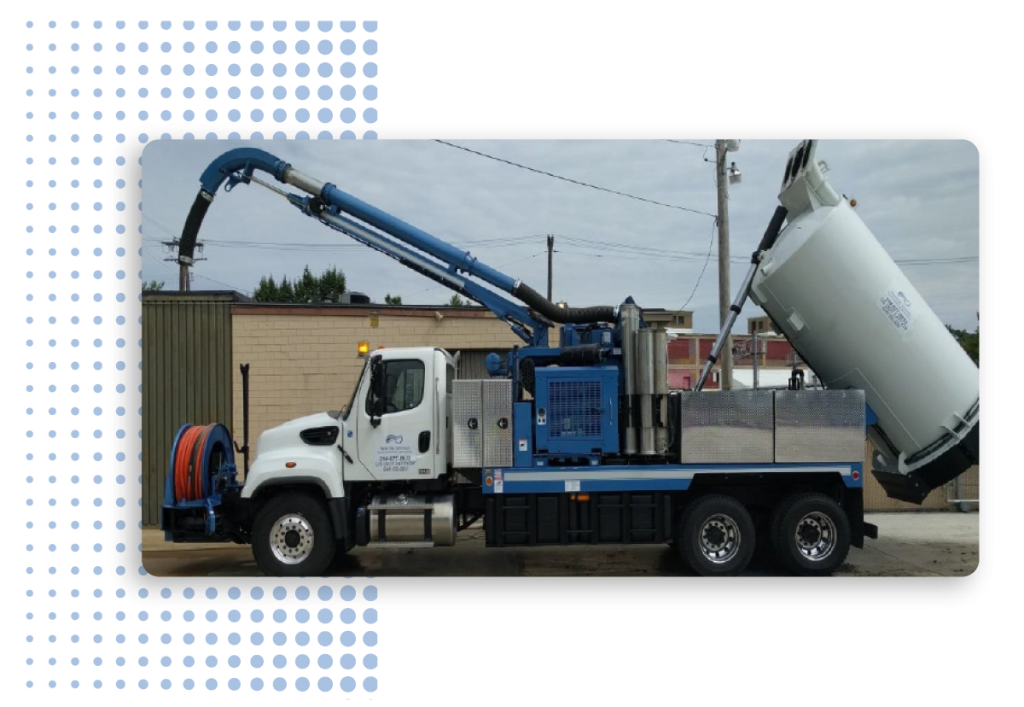 Industrial Cleaning Services
We work with refineries, chemical plants, utilities, mines, landfills, waste water treatment and sewage plants, oil and gas transmission
and pipelines, auto and truck plants, food processors,
paper and pulp mills and steel mills. We have the expertise to decontaminate facilities, infrastructure and equipment, clean any type of vessel, including chemical tanks, railcars, tank trailers,
frac tanks, intermodals, barges, boilers, piping, structural steel,
concrete surfaces, pits, trenches and masonry.
Our state-of-the-art vacuum and hydro blasting equipment to provide safe and effective cleaning for all types of surfaces in any environment 24/7/365.
Our industrial cleaning teams are all certified in confined space
entry, 40-hour HAZWOPER training and TWIC card holders. The
tank cleaning teams are trained and equipped with personal protective
equipment levels a through d and employee the best rigging,
retrieval and fall prevention systems.
If required, we can provide portable storage and FRAC tanks.
Hazardous Waste Management
Services We provide specialized "turn key" hazardous waste management
services including labor, materials, equipment, transportation and disposal geared toward public, private and government clients with demanding environmental programs.
Our past projects include: RCRA, TSCA, EPA, USACE, DOD and DOE. Hunt specialized services include an emphasis on product
regeneration, recycling, waste to energy, cogeneration of
energy, metals reclamation and beneficial reuse. Hunt is a licensed special waste and hazardous waste hauler. Hunt trucks and drivers are licensed to haul liquids, sludges or solids.
We find the most responsible and competitive recycling, reuse or disposal solutions for our clients. All waste characterization,
sampling, profiling, manifesting and labelling is included with Hunt "turn key" hazardous waste management services.
We provide third party analysis, transportation and disposal of RCRA hazardous wastes, TSCA wastes, lab packs, local, state and federal special wastes, non-regulated, wastes, universal and medical waste.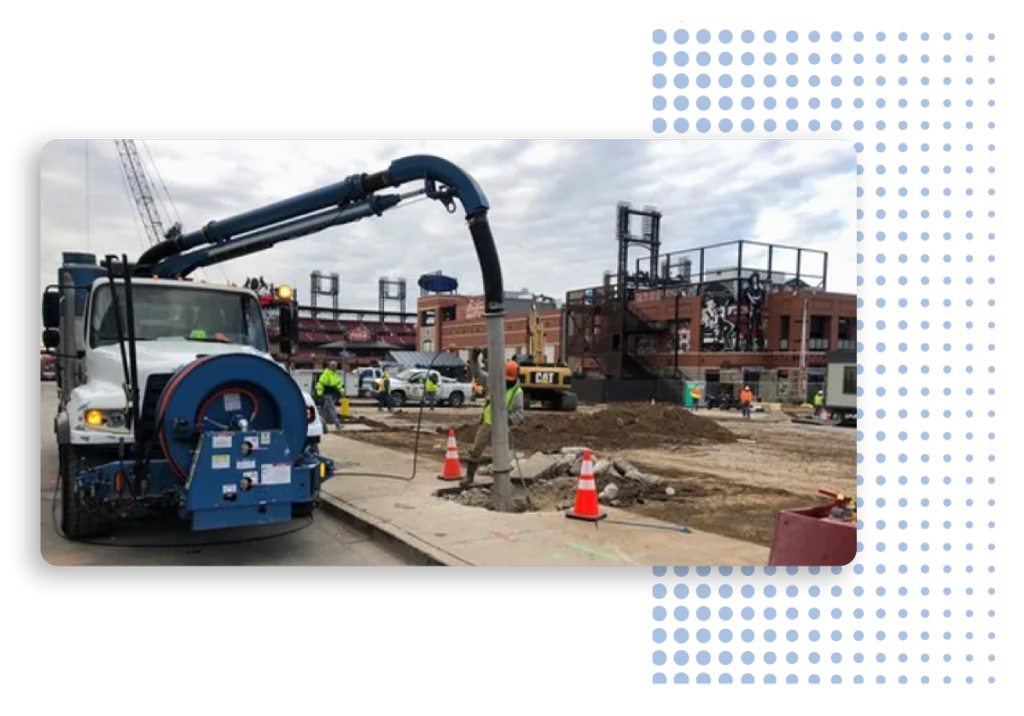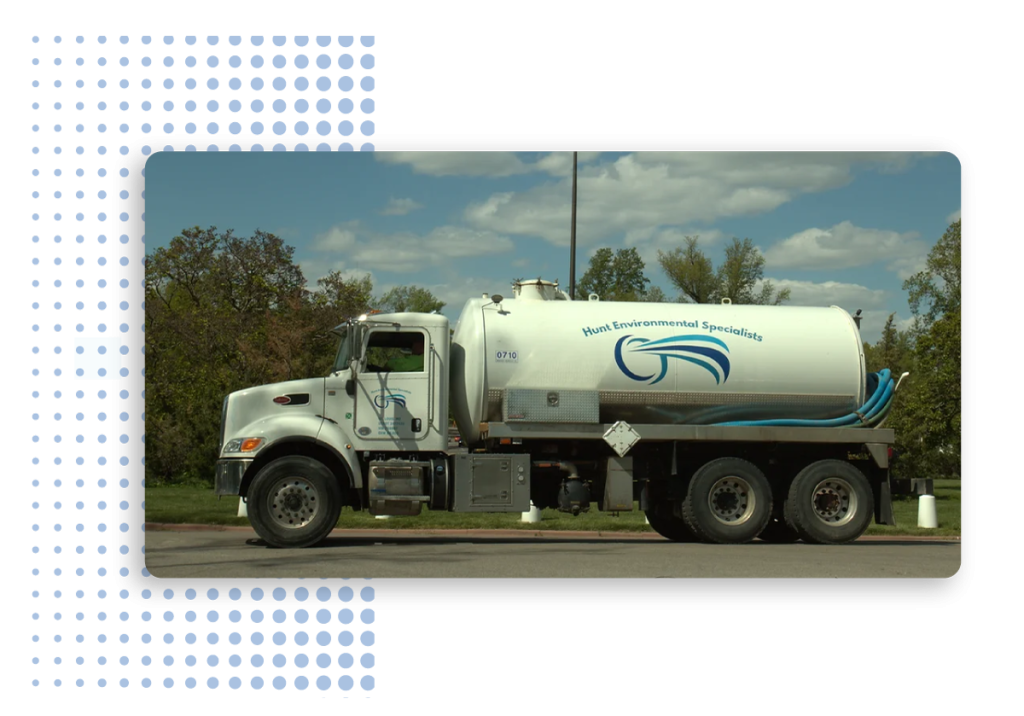 Emergency Response and Remediation Services
We respond quickly and efficiently to environmental emergencies 24/7/365. Hunt personnel have the technical knowledge and training to contain and remove the hazardous material or hazardous waste from the environment.
We have the knowledge to assist with regulatory agency discussions, to inspect sites, collect samples and determine whether remediation is required. The range of emergency services include: roadway and railcar accidents, land and water-based spills, chemical containment and cleanup, and contaminated soil removal and disposal. All emergency services are performed in accordance with municipal, state and federal regulations.
Sewer & Drain Cleaning Services
Most commercial, industrial and municipal sewer and drain problems result from the build up of grease, food, gravel, sand and foreign objects such as refuse, cans, plastic bags, paper towels and feminine hygiene products.
Hunt offers a wide range of commercial, industrial and municipal sewer & drain cleaning services. Our services include: cleaning and maintenance of storm drains, sewers, septic systems, water jetting, and hydro vacuuming. Once clean, we can repair sewers, septic systems, drain
lines, laterals, leach fields and sewers in accordance with municipal specifications. No job is too big or too small for hunt sewer technicians.
In an emergency, Hunt will respond 24-hours a day, 365 days a year.
Hunt service trucks are equipped with the right tools to handle any problem
from cabling small drain lines to jetting or power rodding large sewers. We also provide state-of-the-art camera equipment with location
capabilities when required.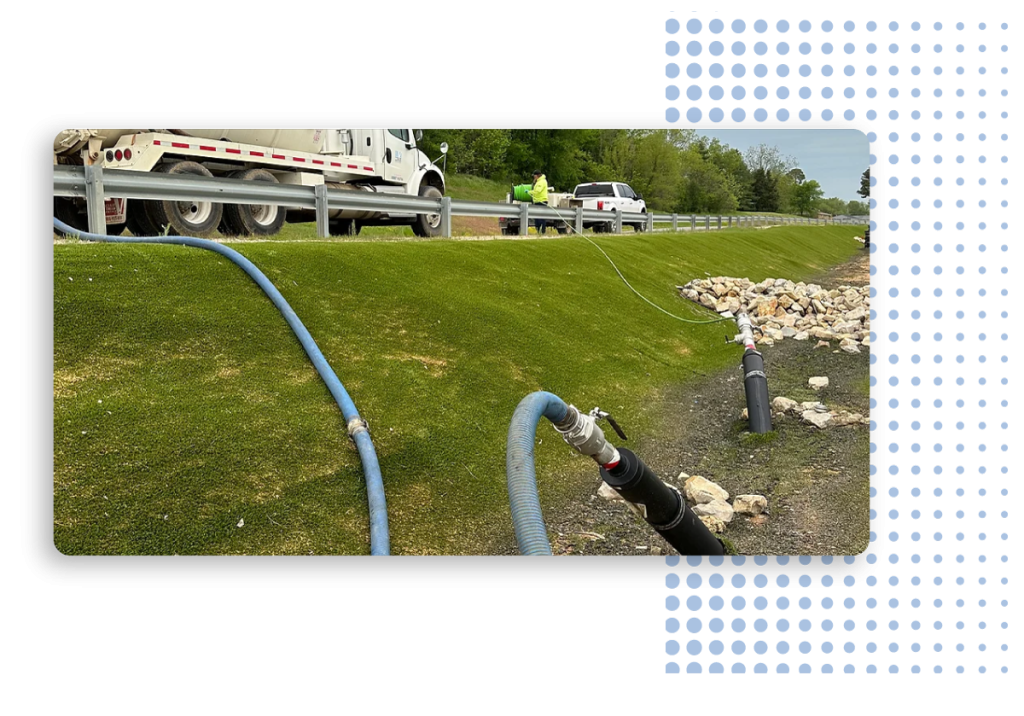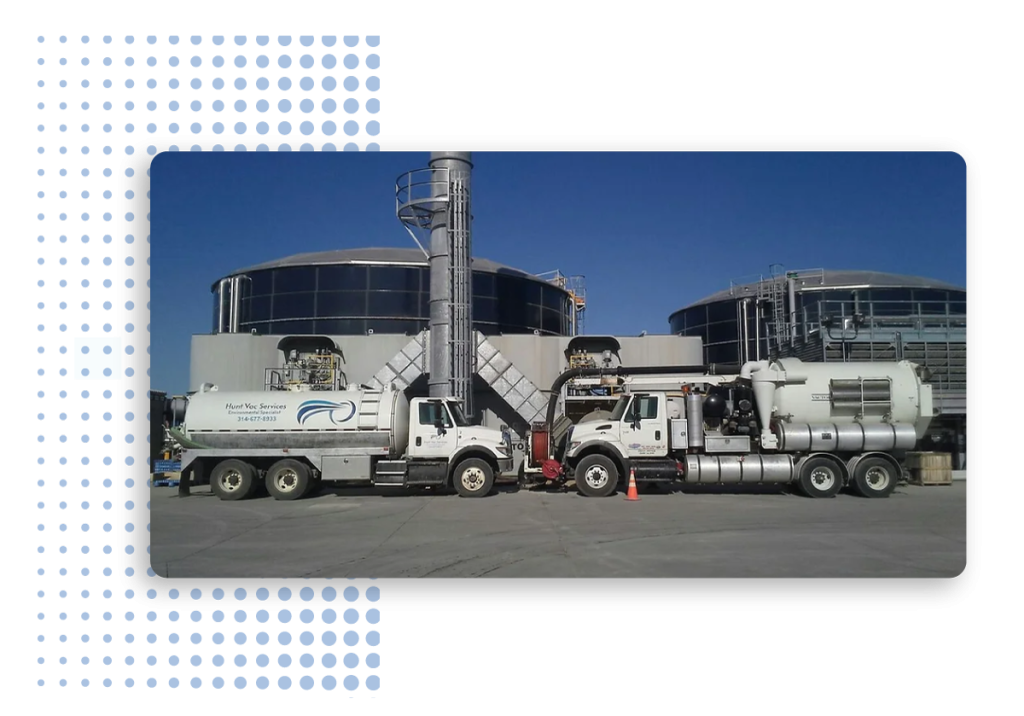 Commercial, Industrial, and military Facility Maintenance

Hunt commercial, industrial and military facility maintenance offers
a wide range of new Construction and maintenance services for
property owners and property managers. We have an extensive training,
health and safety program, which allows hunt maintenance professionals
to perform a wide range of maintenance activities.
We provide value added services when severe weather arises. These include: snow and ice plowing, salting, shoveling as required. Hunt has a large fleet of dot permitted, licensed and insured trucks and equipment ready to clear your parking lots and sidewalks to ensure
the safety of your employees and customers.
When You Want The Job Done Right
Call Hunt Environmental Specialists
We pride ourselves in delivering creative solutions to modern day environmental challenges. We partner with you in each specific instance and prioritize your needs.